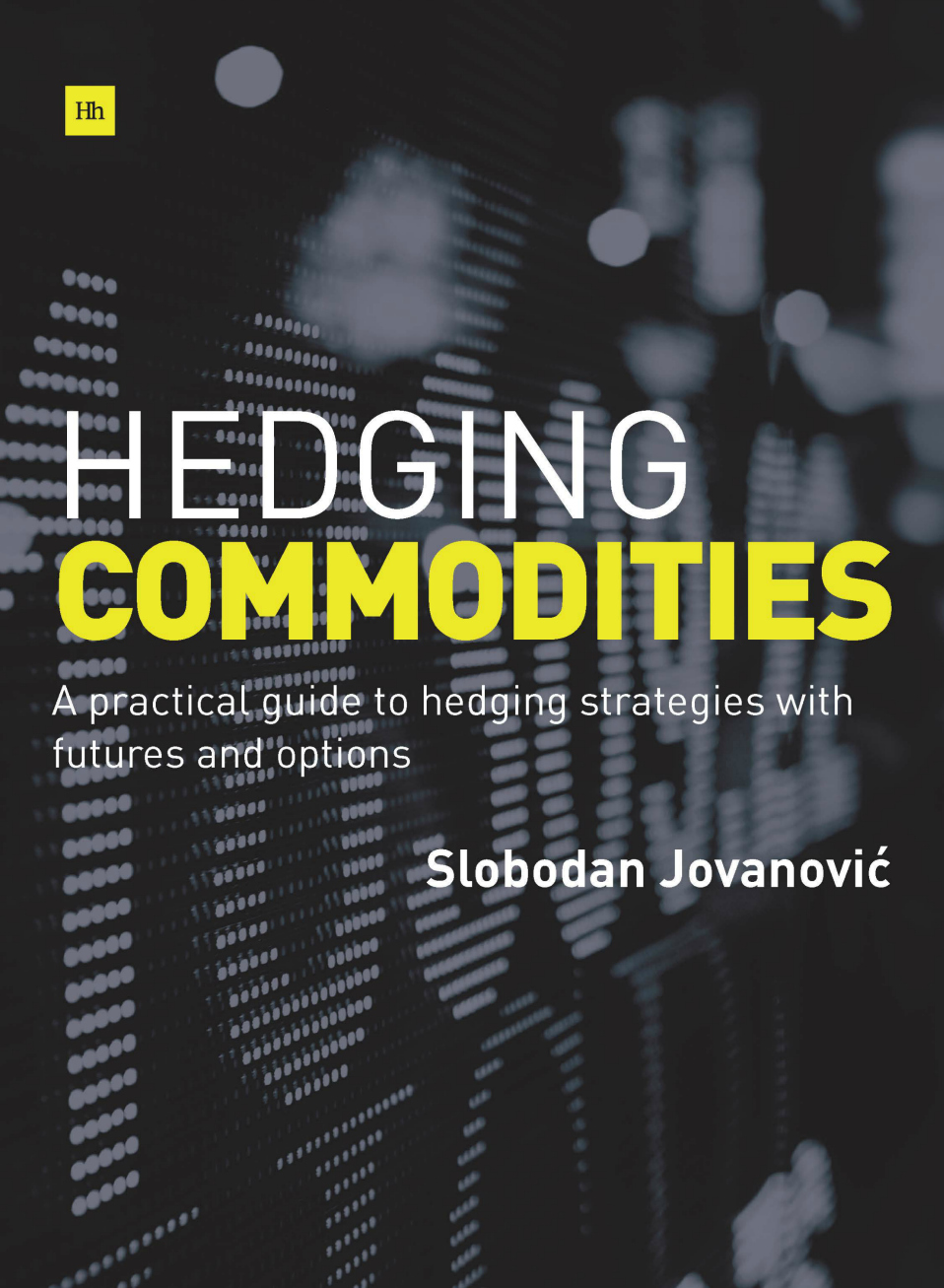 Available now!
HEDGING COMMODITIES
"The definitive guide – The only book you will ever need on the subject."
Hedging Commodities succeeded in delivering a recognizable structure of breakthrough graphic depictions […] Metal.com
This is a pretty fabulous book and I would call it a must read for anyone who trades commodity options.
Amazon Review
This may possibly be the best book written on the subject. Every strategy explained in a great detail with clarity. I wish this book was around when I studied for my license 7 exam…
Amazon Review
Slobodan Jovanovic is an experienced trader of non-ferrous and precious metals. Born and educated in Belgrade, his business career started in 1980 at Invest Import, one of the largest export and import companies in former Yugoslavia. Click here to learn more.